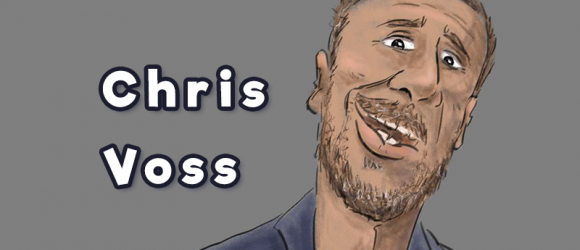 So far I'm loving the Masterclass series. It's so well produced and edited, along with really interesting speakers and subjects. You can see a commonality amongst the best of any field. Recently I've been listening to the fascinating stories from ex-FBI negotiator, Chris Voss. The way he talks to the camera is very interesting and I feel myself getting sucked into his conversations when I know it's all an act! Amazing stuff. Here's the doodle, all made in Toon Boom Harmony (as that's the software I had open) using a combination of vector and bitmap brushes (I love the software as a sketching program too).
It's finally out into the wild…my brand new online course Animation in Toon Boom Harmony 16 is open for sign ups!
Many, many hours of planning, research and preparation have gone into this, so I hope it's useful to lots of people. It will be run through my online training business, Toon Boom Trainer and takes place over 5 weeks, part time.
It's packed with all the great features of the previous courses: HD video lessons, easy-to-follow exercises, handy worksheets, 7 day a week support and our one-to-one, live tutorials. And the killer feature? A FREE copy of Toon Boom Harmony Premium for every participant!
Here's a short video explaining all, filmed and edited by yours truly whilst trying to keep warm in this chilly English winter! If anyone is looking to improve their character animation skills whilst learning this fantastic software package, or even just want to read more (full curriculum on the website), head to toonboomtrainer.com