I've been doing a bit of The Artist's Way as part of some creative discovery. Admittedly there have been some breaks in completing the 12 week course, but when I do get around to it, I love the little tasks!
It makes you look at the world with fresh eyes and be a bit more playful with your art. It's easy to end up just doing 'work' when creativity becomes your job.
If you're looking for a great book that'll have you exploring your creative side, I can't recommend The Artist's Way highly enough! It's really top class and as a bonus, the 12 week course structure is easy to follow and very inspiring. Even if you don't draw, it's a lovely 3 month side project 🙂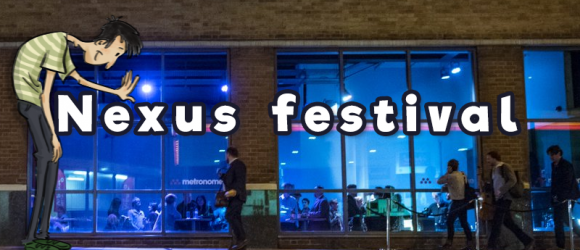 I've been entering the (free) festivals with my little film 'Who Moved My Penguin?' since it was finished in February this year. I've been lucky enough to get in a few too, which is very nice! I love watching things on the big screen, and one of those was in my hometown of Nottingham. The festival was called Nexus and took place at the swanky new arts venue, Metronome (new to me anyway…think it's been there a few years now).
My film was in a session of animation, music videos, documentaries and comedy. It was a brilliant display of variety and talent, and I came home very inspired! Some of the highlights for me included a short film about ghosts from their perspective and some great music videos for local bands.
The film is also showing in the USA, Russia and of course lovely old England. It was the first time I'd seen it on the big screen though, so a brilliant milestone. Now I'm looking forward to making the next short, and of course working on this comic / graphic novel that is taking form. More to post in a few weeks, if I get chance before my brother's wedding..! Best man speech to write and all… 😉