10 minute breaks in 'work work' mean I can draw what I see out of the window. It's all new and from the second floor, quite a nice view for the sunsets!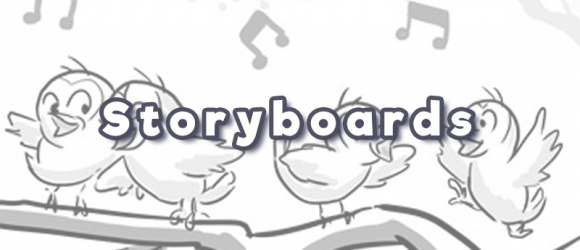 I'm working on some development for children's TV right now but found these storyboards whilst looking through old files. It was a project with a very classical mid-century Western animation feel to both the characters and approach to action. Think Disney, Bluth and everything in between! All set in a beautiful winter wonderland, so it's in keeping with the weather right now!
It was quite challenging to draw in this style yet not just copy what is already out there. It's not my preferred choice either, but you often get called on to emulate other styles in animating, storyboarding and illustrating. Some people are amazing at this! I can get away with it for storyboarding, but I am by no means an illustrator who copies styles day in, day out. I much prefer to work in animation and my own style of illustration.
You can see some of the variety of work I've produced over in my sketchbook section here, to get a flavour of those said styles!
Trying out a new toy…'Pencil' by 53, the makers of a sketchbook-like app for the iPad whilst suffering from a hangover. The app they made (called 'Paper') is good for loose scribbles but has no layers or brush size adjustment, so it's a little old school for some people's tastes. The Pencil works well with ProCreate too, a brilliant illustration app. They're cheap enough to buy both if you're lucky enough to own an iPad.
Here's what a hangover looks like: