Nexus film fest and Nottingham's scene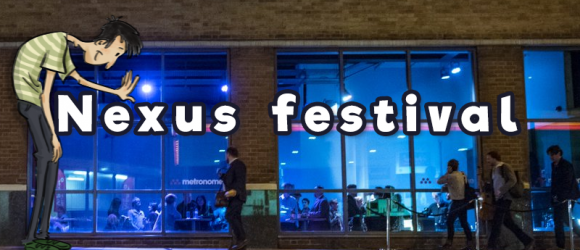 I've been entering the (free) festivals with my little film 'Who Moved My Penguin?' since it was finished in February this year. I've been lucky enough to get in a few too, which is very nice! I love watching things on the big screen, and one of those was in my hometown of Nottingham. The festival was called Nexus and took place at the swanky new arts venue, Metronome (new to me anyway…think it's been there a few years now).
My film was in a session of animation, music videos, documentaries and comedy. It was a brilliant display of variety and talent, and I came home very inspired! Some of the highlights for me included a short film about ghosts from their perspective and some great music videos for local bands.
The film is also showing in the USA, Russia and of course lovely old England. It was the first time I'd seen it on the big screen though, so a brilliant milestone. Now I'm looking forward to making the next short, and of course working on this comic / graphic novel that is taking form. More to post in a few weeks, if I get chance before my brother's wedding..! Best man speech to write and all… 😉