Happy holidays!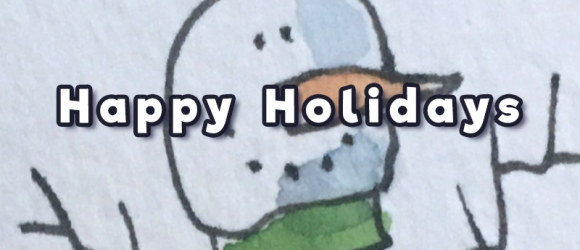 It's that time of year again when many people are seeing family, taking in some downtime and generally reflecting on the year just gone. I'm back in my home county of Nottinghamshire for Christmas, catching up with my family. My brother is even over from Philadelphia in the US! So my mum is super happy of course 🙂
I've been away working on Réunion island (more on that later!) so it's good to be back in the UK for a change. No snow here but see the seasonal snowman in the picture is my contribution to the festive vibe 🙂
I've got some plans for the new year regarding animation and training, so I'll post updates as things progress. Enjoy the downtime everyone!