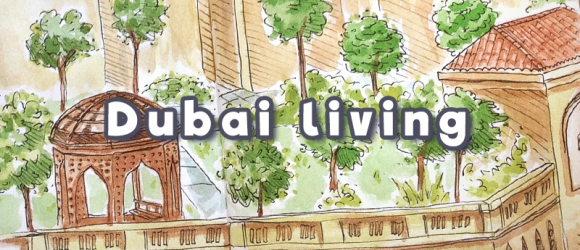 I'm currently visiting my friends Luke and Claire in Dubai (have a look at Luke's ace sunglasses company, wildwoodme.com) so doing a bit of sketch journaling whilst experiencing this city living.
I've never been to Dubai or the UAE before, but it's a pretty interesting place. Past the fact that there's this futuristic city in the middle of a desert, the whole culture is full of contrasts. The most interesting being the mix of a strict Muslim social bedrock right next to the liberal expat lifestyle.
This is the view from one of the many high rises that have popped up in the past 10 years. Smudges of green in a sandy coloured landscape, with tiny spots of human colour. Going camping in Oman for a few days too, looking forward to that one!